Senior Technologists with Decades of Experience
We have turned to sharing what we've learned. For years and years, we've built custom software and databases, architected solutions, led teams across a variety of platforms and industries, and we just love Salesforce technology.
While we still find time to build solutions and keep our hands dirty in the cloud, we now focus on helping others learn how to best leverage the Salesforce Platform for custom application development. We've also spent years working with, presenting to and cultivating developer community, so it's pretty clear to us that we really like working with developers.
Senior Business Consultants, Administrators and Curriculum Developers
Our team has grown to include consultants, support experts, architects, advanced administrators, curriculum developers and end user instructors from the trenches of enterprises, SMBs and nonprofits.
If you're interested in exploring joining the team, fill out our Contact form to tell us a bit about who you are, and how you think you might fit.
Don Robins
Team Lead, Mentor, Author & Instructor
Don is a Salesforce.com MVP and holds the Salesforce Developer and Platform Developer II (formerly Advanced Developer) certifications. He is also a Certified Technical Instructor, authorized to deliver all of the official Salesforce.com developer classes in both public and private workshops. In addition to managing a team of certified instructors, he also leads the development of custom technical curriculum for Forcementor (a division of Outformations, Inc.), and designs content for delivery with a developer's technical perspective. He regularly assists the internal Salesforce Training Delivery, Curriculum Development and Certification teams as a technical Subject Matter Expert. He is also a Certified Agile Scrum Master, and experienced in Agile development practices.
A native New Yorker and graduate of Cornell University first introduced to computers in 1975, Don has been building custom business applications since 1984, for clients of all sizes in a wide range of industries. His background as team lead and mentor shapes his approach in the classroom with students of all skill levels, from novice through senior architect. His experience in design, implementation and delivery of mission critical, database-centric business systems, along with his decades of experience focusing on metadata driven application development frameworks, led him into the world of Force.com in 2009.
In his position as Application Technology Director for Outformations, he focused on building enterprise desktop and web business applications. He and his teams designed and built applications utilizing Winforms, Webforms, JavaScript and Web Services in ASP.NET and Windows Communication Foundation, and constructed Business Intelligence systems leveraging Microsoft's SQL Server tools for Analysis Services, Integration and Reporting Services.
Don is currently a principal of Outformations, Inc., and Pluralsite.com author and producer of the  Salesforce Play by Play series. 

Salesforce Play by Play Gallery:
Catalog and Links Website
Developer Podcast Interviews (with Josh Birk 2021):
Episode 111: Training for Salesforce with Don Robins - Part 1  
Episode 112: Training for Salesforce with Don Robins - Part 2
SalesforceWay Podcast Interviews (with Xi Xiao 2019):
30. Wisdom in Salesforce Play-by-Play(1)
31. Wisdom in Salesforce Play-by-Play(2)
DeveloperForce Publications:
Visualforce In Practice (download link)
Follow @donrobins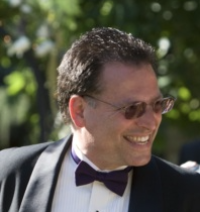 Peter Gruhl
Senior Certified Instructor and Author
Senior Certified Instructor, Architect, and Author
 Peter Gruhl brings a wealth of experience to his technical instruction, gleaned from over three decades of software development. He brings a practical and personal approach to learning, as well as his wide experience with Mainframes, Minis, PC, Client/Server, and now Cloud Computing.
 Whether Health Care, Manufacturing, Finance, CRM, Sales, or Research and Development, Peter has been there in the trenches since he was first recruited out of college to work for Ross Perot's EDS. He brings a practical approach to learning by applying his decades of experience in Software Development to support the learning process.
 Peter is a Salesforce.com Certified System Architect, Application Architect, Advanced Developer, Einstein Consultant, and Certified Technical Instructor authorized to deliver official Salesforce.com developer curriculum.  He provides trainings for ADX231, ANC101, ANC201, ANC301, CRT403, CRT450, DEX403, DEX450, DEX502, and DEX701 in both public and private classes for Salesforce.com and other partners.
 Peter has regularly presented at Dreamforce and for various user community groups and Meetups, including BayNET and the Bay Area Association of Database Developers.
DeveloperForce Publications
Visualforce In Practice (download link)
Follow @petergruhl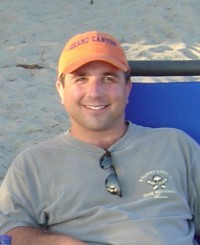 Daniel Goldston
Instructor and Consultant
Daniel Goldston graduated from the University of Southern California in 1991 with degree in Business Administration.  He started his technology career in 2000 as a project manager for internet start-up 
financialprinter.com
. 
From there, Daniel managed the customer service department for VSI Fax, automated fax distribution software.  When VSI Fax was purchased by Esker Software, Daniel was promoted to business development role working with Esker's OEM partners.  It was at that point that Daniel discovered his love of working with clients to ensure they have the knowledge to configure and use software to its maximum capabilities. While at Esker, Daniel worked with the CRM team to migrate from Siebel to 
Salesforce.com
.  He was also on the team developing Esker's Fax On-Demand AppExchange product.
In 2006 Daniel joined Astadia (formally MW Advisors) as a salesforce.com
 implementation consultant.  In 2007, he became a Certified Salesforce 
Instructor and started Astadia's Education and Adoption practice.  Through his tenor as the Practice Lead, Daniel worked closely with salesforce.com 
education to run Astadia's salesforce.com
 Authorized Training Center.
In early 2013, Daniel left Astadia to found DL Gold Consulting.  DL Gold specializes in End User Training and User Adoption programs.  In addition, as a salesforce Certified Instructor, Daniel continues to deliver the official ADM201 and ADM211 salesforce.com courses through his affiliation with Forcementor.  In addition Daniel is also a salesforce.com Certified Advanced Administrator, and a Sales Cloud and Service Cloud Consultant. 
In 2014, DL Gold expanded to provide end user and administrative training for
ServiceMax
. ServiceMax is an application built on the Salesforce platform specializing in managing field service organizations. Daniel is a
certified ServiceMax Consultant and Instructor.
Follow @salesforcetrain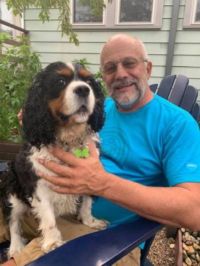 Gregory Diercks
Senior Certified Instructor
Greg has over 30 years of experience in Workforce Enablement and holds multiple Salesforce certifications both functional and technical. His significant experience in workforce training and transformation includes training needs assessment, training development and delivery, teamwork and collaboration, coaching and mentoring and more. Greg has 11+ years as a Senior Manager for Accenture's Cloud First practice and is certified to teach numerous Trailhead Academy training courses:

Administration for New Administrators – ADX201
Declarative Development – DEX403
Apex and Visualforce Development – DEX450
Aura Component Development – DEX601
Lightning Web Component Development – DEX602
Field Service Lightning – FLS201
CPQ for Experienced Administrators – CPQ301
Manage and Merchandise a B2B Commerce Store – B2B110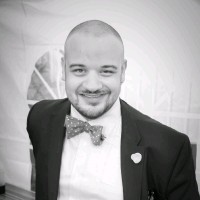 Adam Daw
Certified Instructor and Curriculum Developer
Adam has been working on the Salesforce platform since 2008. He runs the
Ottawa Salesforce Developer User Group
, and has a great love for all things code!
As he specializes in web development and Javascript, he currently delivers both
DEX602 - Programming Lightning Web Components
and
CRT600 - Certification Preparation for Salesforce JavaScript Developer I
.  
Follow @@adamdaw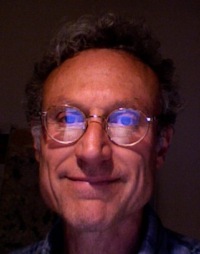 Fred Zingeser
Certified Instructor and Curriculum Developer
Fred's career in the computer industry spans over 35 years.  He grew up in greater Detroit, then studied Math and Sciences at Michigan State University, and Computer Science at Wayne State University.  Fred has expertise in Unix, Linux, Mac OS, and Windows, and holds an A+ Certification in PC hardware/software.

Fred taught VAX/VMS at Digital Equipment Corporation in New England, and subsequently was a programmer, systems programmer, and systems analyst at numerous aerospace companies in Southern California. Notably he spent 8 years at NASA's Jet Propulsion Laboratory. Later he taught Unix for Silicon Graphics, Hewlett-Packard, and other companies. After working at a "dot-com" that went bust, he lived in France for 7 years, and had a stint as a tour guide in Paris.
Fred is currently a Salesforce Certified Developer and Certified Technical Instructor. He also assists with App Builder related curriculum and Trailhead content maintenance, and is happy to share his enthusiasm for Salesforce with his students.
Vicki White
CERTIFIED INSTRUCTOR AND CURRICULUM DEVELOPER
Vicki is a salesforce Certified Instructor, Administrator, Advanced Administrator and Sales Cloud Consultant. In addition to delivering salesforce training to public and private customers, she regularly delivers pre-conference Dreamforce training and Salesforce Certification Road Shows.  

She served as

lead instructor for the Salesforce Merrill Lynch initiative to conduct training for 1800 Merrill Lynch financial advisors, culminating in an end-user training contract for 25,000 subscribers.
Vicki has held a variety of positions in IT and related areas, beginning her career as a Systems Engineer, developer, project manager, and system administrator.  Moving to management, she focused on analytics to drive productivity, sales and adoption.   Throughout her career, Vicki has implemented and delivered executive level, end user and technical training as companies and their employees transitioned to new technologies and applications.  She provides training and consulting services to companies specializing in the insurance, healthcare, and services industries.  
In addition to her professional career, Vicki is a Training Coordinator for the IRS TCE program, a joint venture between the IRS and the AARP Foundation providing free tax preparation services to AARP members and low-income clients.  She developed and coordinates a program in Northern Virginia that provides both train-the-trainer and end-user instruction for about 250 tax preparation counselors annually and has achieved a counselor certification rate of over 95%.  She is a certified IRS Advanced Tax Preparer.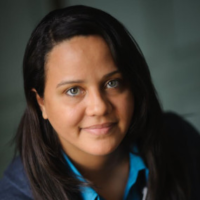 Clara Perez
Certified Instructor
Clara is a Salesforce MVP in addition to a Salesforce Certified Instructor. An independent developer, consultant and Certified Application Architect, she regularly delivers the
TVB450 - Trailhead Virtual Bootcamp for Platform Developer
and
CRT600 - Certification Preparation for Salesforce JavaScript Developer I
.  
Follow @@Claper87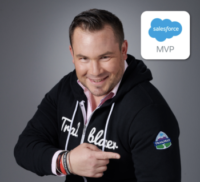 Tigh Loughhead
Certified Instructor
Tigh Loughhead is a Salesforce MVP, a 2020 Salesforce Marketing Champion, the Founder of Forcery a Registered Salesforce Consulting Partner built around MarTech strategy and digital transformation, based out of downtown New York City.  Tigh also runs the New York City Marketer (Pardot) Trailblazer Community in NYC, and is a 6X Salesforce Certified Pardot, Marketing Cloud and Sales Cloud Consultant.  

Tigh is a Pardot specialist and regularly delivers PDX101 - Drive Sales with the Pardot Lightning App.

Tigh is also a regular speaker at Salesforce events, World Tours and Dreamforce, with sessions each of the last four years on Pardot Engagement Studio, Salesforce Lightning and Einstein Artificial Intelligence.  Tigh has written about AI, chatbots and automation for numerous publications such as Inman News, the Forbes Technology Council and the Salesforce and Pardot blog, as well as B2BMarketingExpert.com. 
Tigh's passions are motorcycles and marketing.  He is the founder and President of Gotham Ducati Desmo Owners Club, Manhattan's first and only official club sponsored by the factory in Borgo Panigale, Bologna, and keeps a travelogue of his adventures in NYC and riding throughout the world at NYDUCATI.
Follow @tigho
Our Network of Subject Matter Experts
Having been immersed in technology for decades, we have a very broad network of colleagues that we have worked with over time. Our network of Salesforce highly certified MVPs, Architects, Developers, Administrators, Instructors and domain experts regularly contribute to community and assist Salesforce internal teams on various projects where their real world expertise provides input and perspective. If you would like to explore working with us, fill out our Contact form.